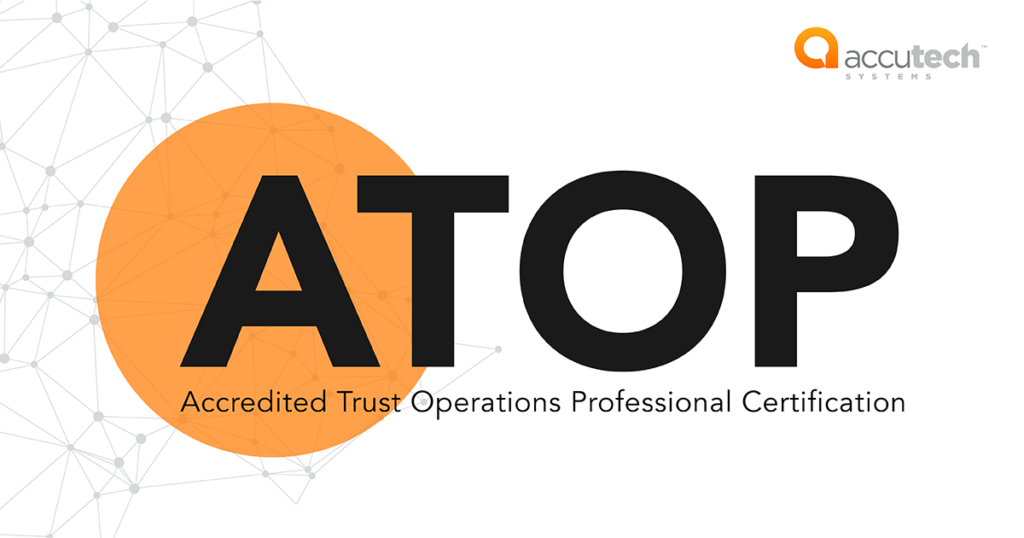 We will be hosting our Accredited Trust Operations Professional (ATOP) courses virtually via Zoom this year. All late registrations will be subject to a $200 dollar late fee.
Each 3-day ATOP Session is $900 per attendee. If you would like to attend ATOP III we ask that you please register by October 1, all registrations received after October 1 will be subject to a $200 late fee.
Classes begin 9 a.m. EST on Tuesday and conclude Thursday at 3 p.m EST.
Please complete the form and submit your payment (checks only) to:
Accutech Systems Corporation
115 S. Walnut St.
Muncie, IN 47305
Confirmations will be emailed for paid registrations.
Date
October 25 - 27, 2022